Obi-Wan Finale - The Loop
Play Sound
Observer



Type

Block

Tool Used

Stackable

Yes (64)

Luminosity

None

Transparency

None

First Appearance

Update 0.15.0
The Observer is a Redstone-related Block that was added in Update 0.15.0.
Obtaining
The Observer can only be obtained through Crafting on a Crafting Table.
Crafting
Usage
The Observer block is a Block Update Detector (BUD) block that will send a short Redstone pulse if the block it is facing gets updated (mined, placed, opened, closed, etc.). They are placed like Pistons.
The Observer will detect block updates on the face of the larger red square. When placed, this will be the face furthest to the Player. Hence, the Player should look towards the Block where the Block updates will occur when placing an Observer.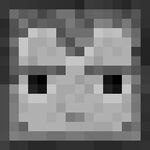 Trivia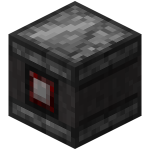 The quasi-connectivity of the original version of Minecraft (i.e. Pistons BUDs) does not work in Minecraft.
Tommaso Checchi created an original texture for the Observer, but it was rejected by Daniel Wustenhoff.

However, as of Update 1.2, Observers use a modified version of Tommaso's texture.

After Update 0.15.3 and Update 0.15.4, Observer Blocks are placed similarly to Pistons, due to complaints.

Bedrock Exclusive:

Prior to Minecraft Java Edition  1.11, the Observer Block was exclusive to Bedrock.
As of Update 1.2, the output side of the Observer will flash red when sending out a Redstone signal.